12/10/2022
Haus-Garten-Freizeit
HAUS-GARTEN-FREIZEIT 2023 Returns With a New Look
HAUS-GARTEN-FREIZEIT is returning with a new design from 11 to 19 February 2023 after a two-year break due to the pandemic. The new logo feels both familiar and modern. Preparations for one of the largest and most successful consumer trade fairs in Germany are in full swing.
"Experience it all" – the new design will bring the motto of HAUS-GARTEN-FREIZEIT even more to the fore in future. At the same time, the various themed areas will play a greater role – from "Green Living" and "Gourmet & More" to clever ideas for home improvement in the "Craft & Building" area. HAUS-GARTEN-FREIZEIT allows visitors to experience the full range of possibilities – and we don't want you to miss out. Register now as an exhibitor and benefit from the attractiveness of this double trade fair when HAUS-GARTEN-FREIZEIT and the mitteldeutsche handwerksmesse take place together and draw thousands of eager shoppers to the exhibition halls.
It's quick and easy to reserve your stand online. You can find everything you need to know about exhibitor registration here. We will soon begin planning the layout of the exhibition halls. We would love to provide you with a firm offer of a stand location that meets your needs.
Did you know? HAUS-GARTEN-FREIZEIT is now also on Instagram. Follow our feed for current news, exciting information and first-hand impressions from the trade fair. Here's our feed .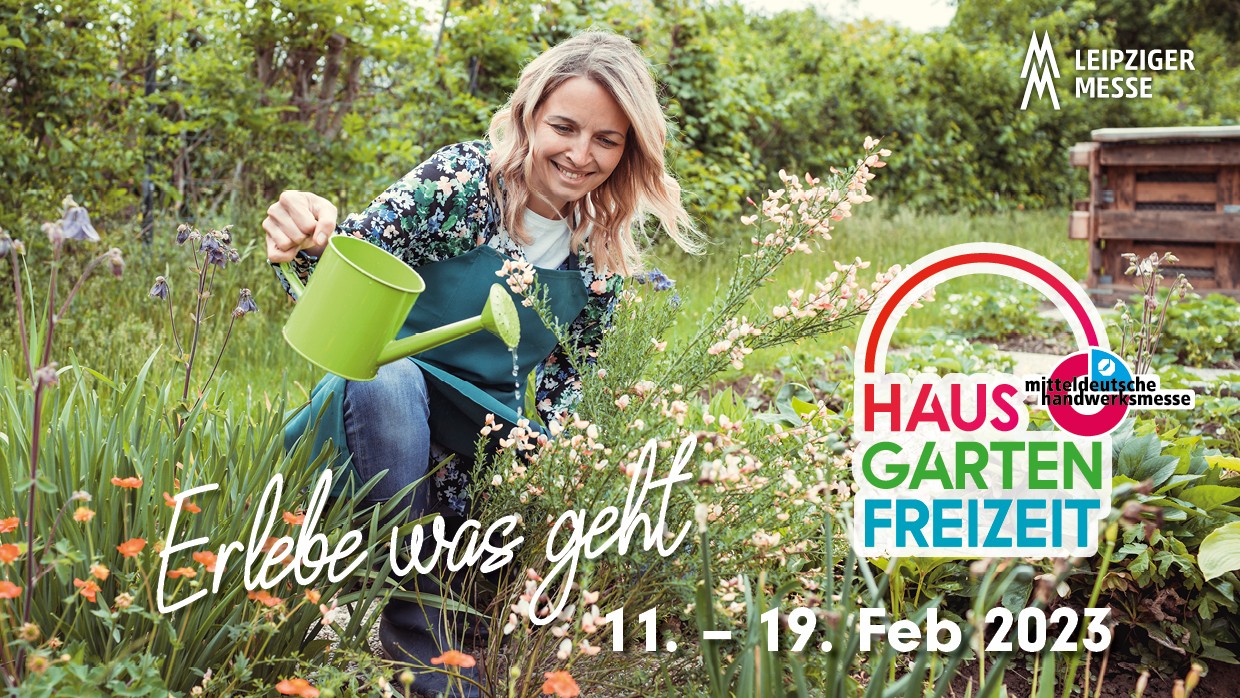 Back to all news